I just discovered that according to credit card rules (at least this is what my Citibank credit card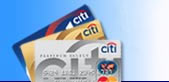 customer service person says), the merchant is always right.
While in Europe I stayed for two nights at the Hotel Grindelwald in Switzerland. They charged me for three nights. When I complained to Citibank I was told that unless I had written proof from the merchant that the charge was wrong, the charge was considered correct.
In disbelief I asked whether the carge would be considered correct no matter what it said, that the policy is that when you give your credit card number to a hotel when you check in, you lose all rights with respect to what you can be charged. The customer service person told me that this was correct.
If anyone has any suggestions about a possible next step — other than not using that credit card company any more — please let me know.