The phrase and picture are from
Jonathan Rogers's Blog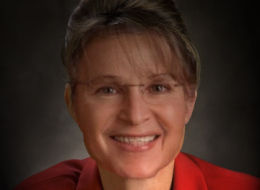 .
And here's what David Frum, conservative columnist,
has to say about her
.
A good executive requires convictions yes. And backbone agreed. But a good executive needs a solid floor of background knowledge so that he / she can sift sense from nonsense in policy proposals. A good executive must be willing to listen to a wide range of views, including some that are not immediately acceptable. A good executive must have a sense of timing: avoiding the equal evils of haste and procrastination. A good executive must have the power to explain and defend his / her actions to a wide variety of audiences, from the largest to the most specialized.…

We are talking about a particular set of decision-making skills - and there is NO EVIDENCE WHATSOEVER that Palin possesses them. Worse, from my point of view, is the assumption that because she is a conservative Christian that she therefore has intelligent conservative views on every other subject, from what to do with Fannie Mae to what to do about Iran. That's a greater leap of faith than I can make. …

George W. Bush had very slight executive experience before becoming president. His views were not well known. He won the nomination exactly in the same way that Palin has won the hearts of so many conservatives: by sending cultural cues to convince them that he was one of them, understood them, sympathized with them. So that made everything else irrelevant in 2000 - as it seems again to be doing in 2008. …

I am not denying that Sarah Palin may have great skills. She may well. I am insisting that neither you, nor I, nor John McCain has any valid reason to believe that she does. This is not an argument about the attributes she lacks. It's an argument about the information we lack. I am pleading with my fellow conservatives: Please demand more and better knowledge before you commit yourselves to a political leader. That's all.