Bob Weber forwarded
this article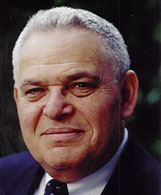 by Edward Luttwak.
… Global dependence on middle eastern oil is declining: today the region produces under 30 per cent of the world's crude oil, compared to almost 40 per cent in 1974-75. In 2005 17 per cent of American oil imports came from the Gulf, compared to 28 per cent in 1975 …

We devote far too much attention to the middle east, a mostly stagnant region where almost nothing is created in science or the art, and, excluding Israel, per capita patent production … is one fifth that of sub-Saharan Africa. The people of the middle east (only about five per cent of the world's population) are remarkably unproductive, with a high proportion not in the labour force at all. …

The middle east was once the world's most advanced region, but these days its biggest industries are extravagant consumption and the venting of resentment. According to the UN's 2004 Arab human development report, the region boasts the second lowest adult literacy rate in the world (after sub-Saharan Africa) at just 63 per cent. … Moreover, despite its oil wealth, the entire middle east generated under 4 per cent of global GDP in 2006—less than Germany.

Unless compelled by immediate danger, we should therefore focus on the old and new lands of creation in Europe and America, in India, and east Asia—places where hard-working populations are looking ahead instead of dreaming of the past.