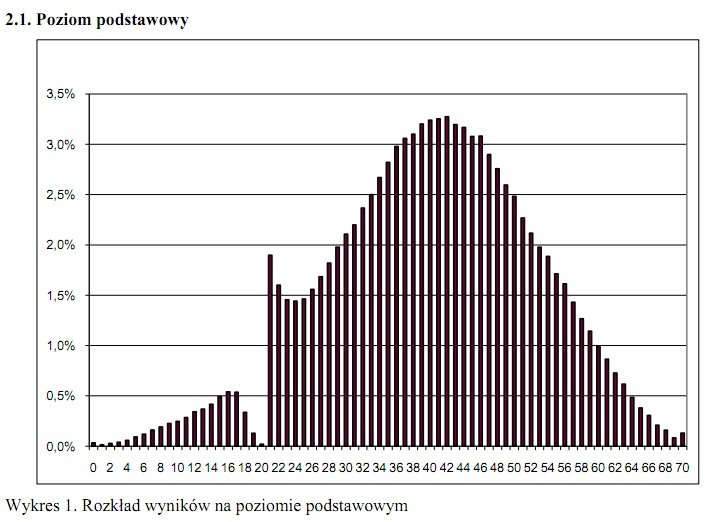 Freakonomics
published these two graphs of scores on language tests given nationwide in Poland to high school students. The tests are scored anonymously by multiple scorers, suggesting that favoritism is probably not involved.
The first graph shows scores for a test that requires 21 to pass. Failure means either taking the test again or perhaps losing the chance to go on to college.
The spike at 21 and the drop-off immediately below that suggests that perhaps graders were reluctant to fail students (whom they didn't know) who came close to passing.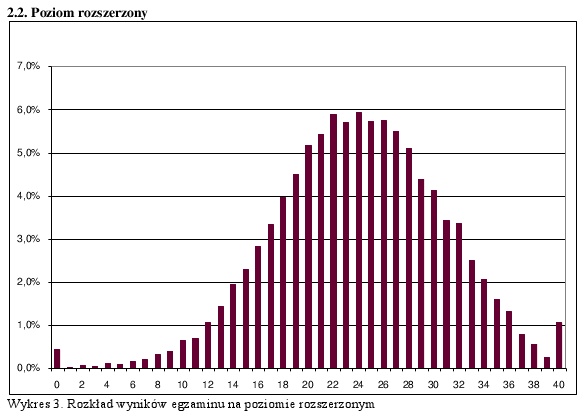 The second graph is of a similar test that has no serious consequences for students. The spike and drop-off are missing.