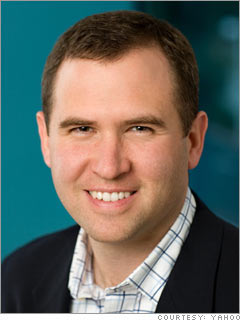 A
New York Times story
included the following paragraph listing executives who recently left Yahoo!
"Today's news is that three more of Yahoo's best executives are leaving the company: Qi Lu, Brad Garlinghouse and Vish Makhijani. That follows the departure of two executive vice presidents, Jeff Weiner and Usama Fayyad. …

Hilary Schneider is expected to take some of Mr. Weiner's responsibility.
I find the diversity of the names heartwarming—although it's too bad only one woman was mentioned. There are some things this country does well—and benefits from it.